Buenos Aires Secrets
VIP TOURS BA
EXPERIENCES IN BUENOS AIRES – TO COLONIA (URUGUAY)
Today is Tuesday, March 15 of 2016. I would like to introduce you today to Rodney and Shane, both of them come from USA.
I met, this two great guys on Sunday morning just to plan our trip to Colonia. I was, late to be honest because at Sundays the bus in Buenos Aires don't come at all. So I had to take a taxi from my house to their hotel.
After we had the reunion I was happy.  Mostly because I knew that we are going to have an excellent tour together since Rodney and Shane are very calm, educated and easy (and more things that I realize during our day together). So I must have to say that I had a very good impression of both on them immediately.
Rodney and Shane were already in Buenos Aires before but never in Uruguay. Colonia is a place with much history, lots of old cars, beautiful colonial houses and much more. (all the pictures are from that day)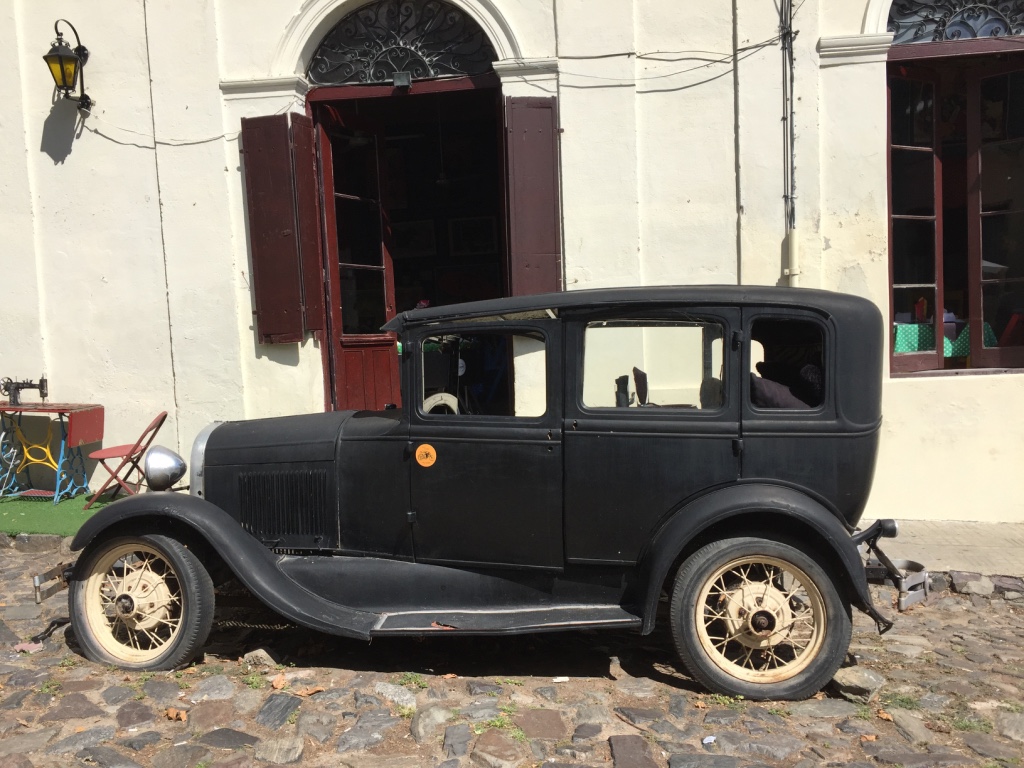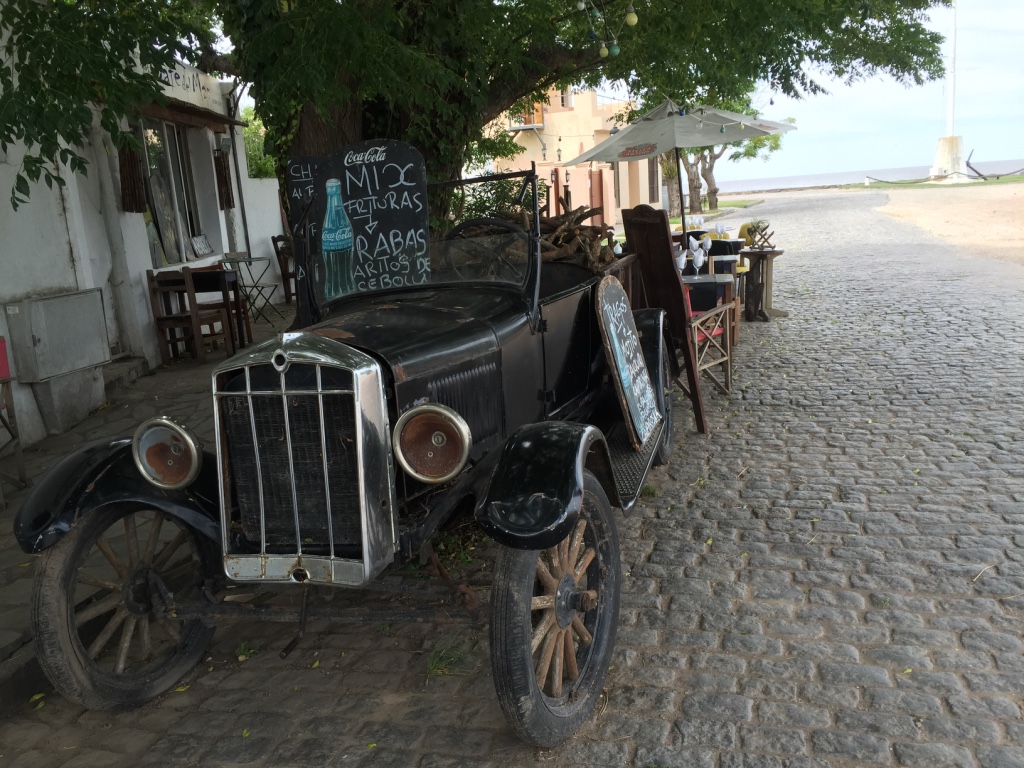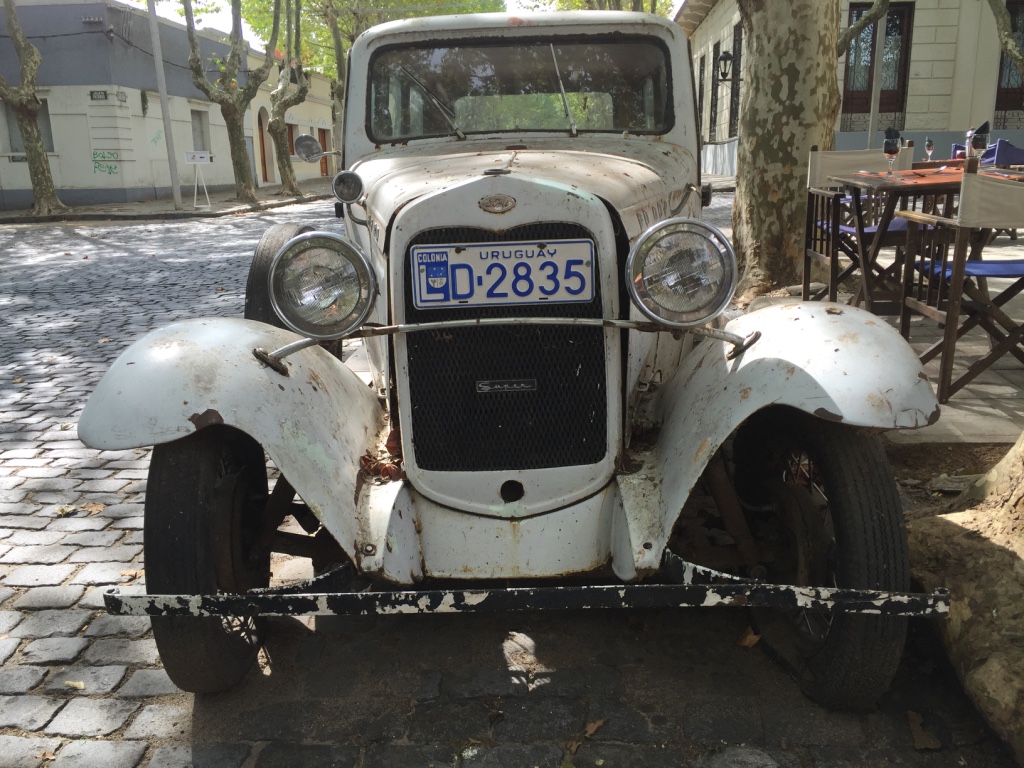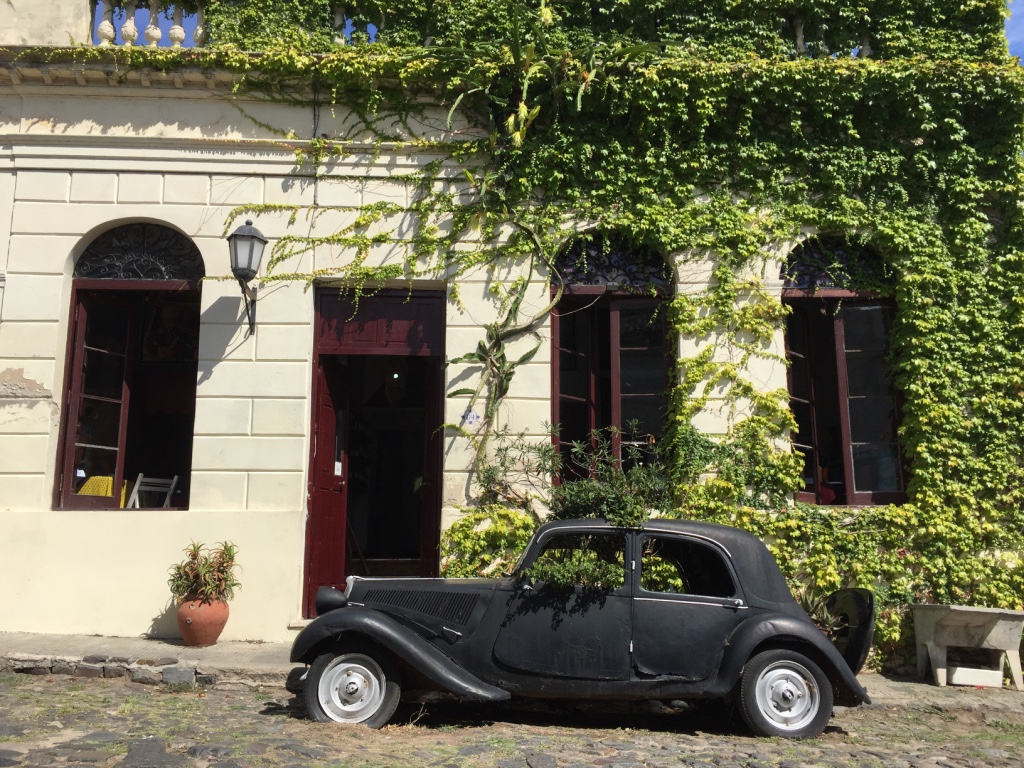 So we decided to go at Tuesday. We started the tour really early in the morning at 6:30 AM as we needed to be in the port at 7 AM. Rodney had a very bad time waking up so early since he is use to wake up late in the morning and he start usually to work at 11 AM. So for him this was a big thing!
So we reach the port at seven, and we get into the boat at 8 AM. The trip to Colonia is one hour by boat from Buenos Aires, so I told the guys to sleep and relax till we arrive to Colonia. And I didn't  had to repeat it twice and Shane and Rodney were already sleeping. 😝😝😝😝
As soon as we arrived to Colonia, we walked 1st to the touristic information to ask for a map of Colonia for Rodney and Shane. Is nice as well to have something to remember. As we walk to the beach (near the historical center) I told them a little bit about the history of the place. For me is a great way to start the tour since is nice to see the view of the old town from far away. As well, is interesting to understand how the people live in the area and why many porteños decide to go there for a day or two.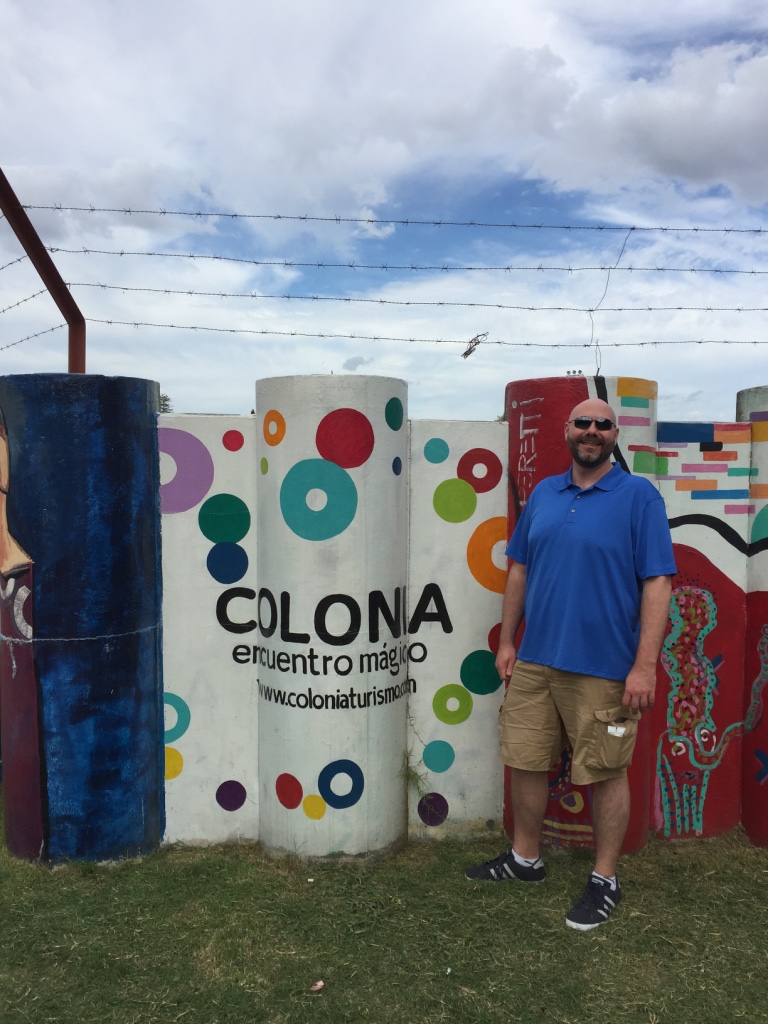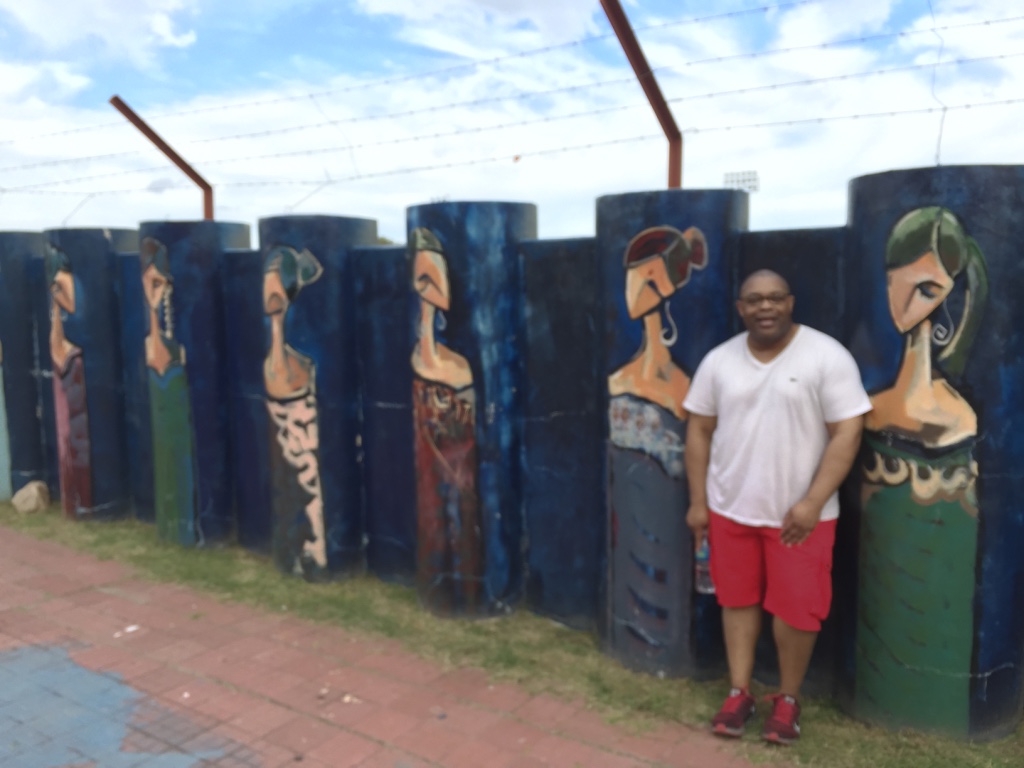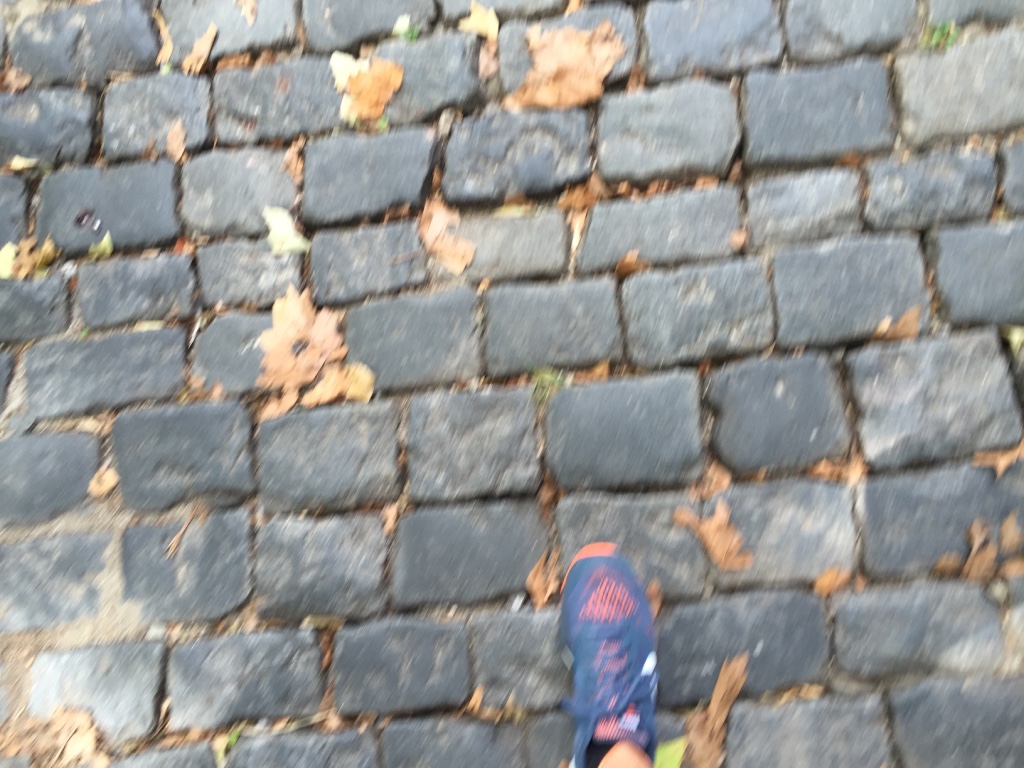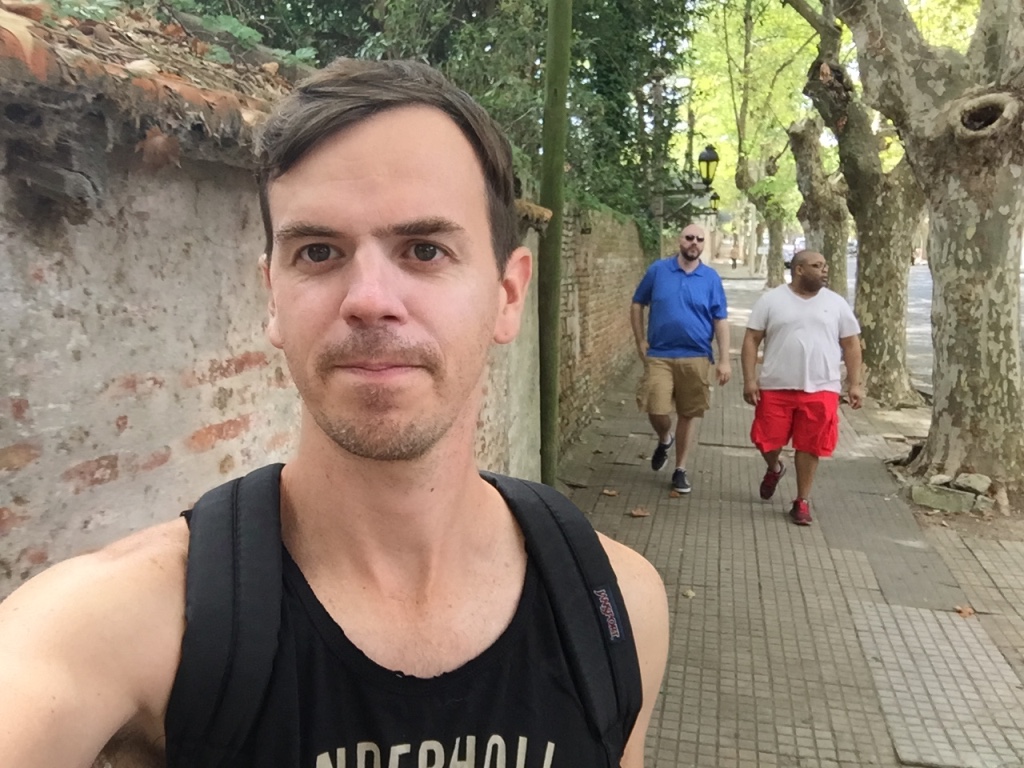 We took some pictures and we came back to see the historical part. I was glad to know that Rooney was so interested to see it… He was anxious and said "I came just to see that!". GOT IT! Hahaha! What he did not know at the time was that Colonia, the historical area, is a very small area.
As you go to the all town you can find some murals near the stadium. One of my favorite artist painted a mural there and every time I go to Colonia I have to stop in his shop too to see his paintings. But he is not the only artist that painted a mural there… There are plenty of them from the best painters of Colonia. Next to murals you can find the handcraft market. A very small and quiet place where artists can sell things they made on their own.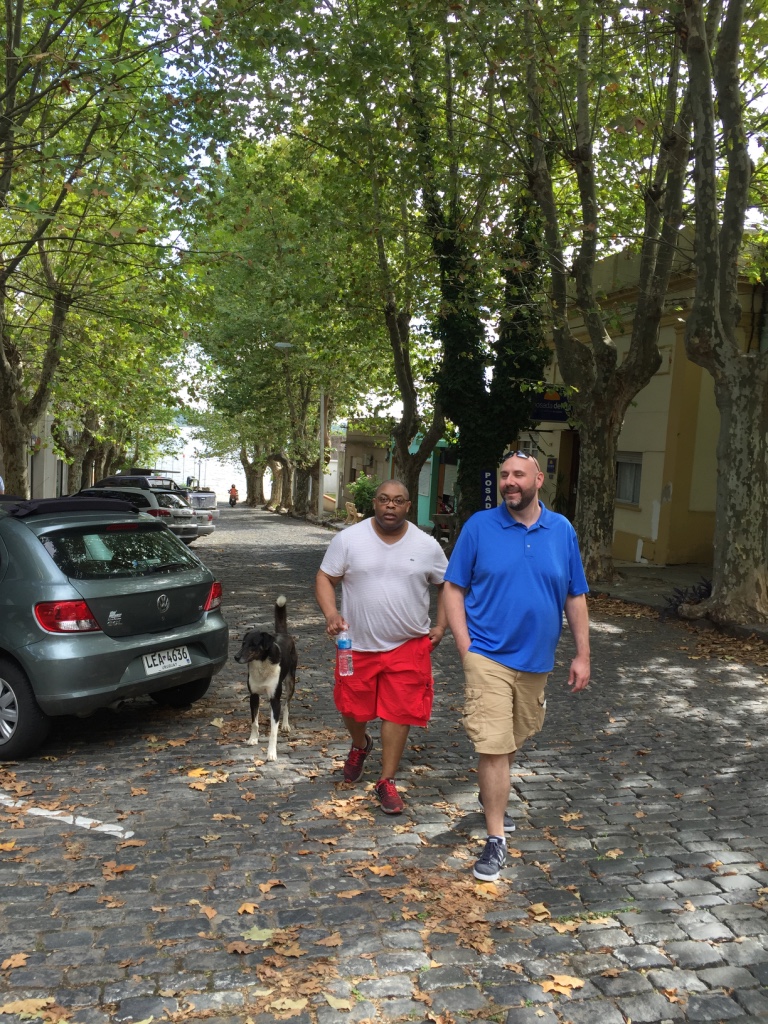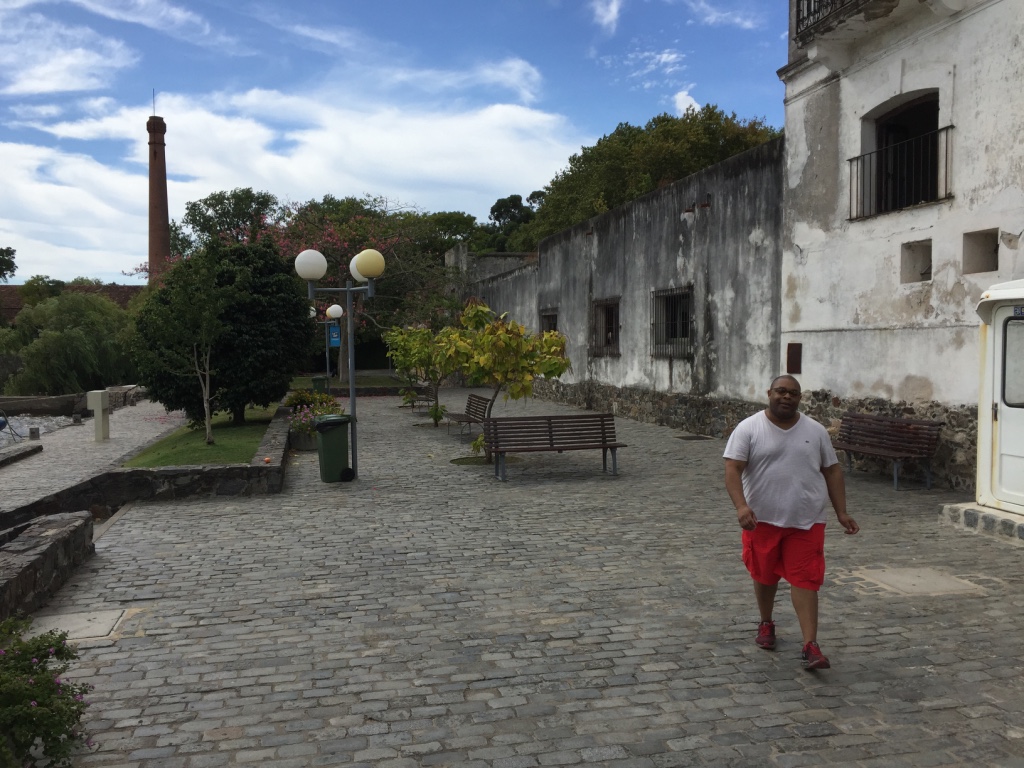 I always like to see Colonia from the outside to the inside so you can see sightings of the River Plate. As it was a strategy military point, it is important to understand the connection of the place with the river. So while we  walking next to the coast we stop in many secret places. For example… we went to see very nice hotel that is the typical colonial Spanish house with a patio in the middle of the construction. At the roof you can have one of the best views to the river, full of beautiful colors, with flowers and green and quiet and peace.
We finish there and we saw the old port, and we walked to one of my favorite restaurants in the area that is in the historical area next to the river with fantastic views. Is a really great place to have fantastic food for a reasonable price.
So we ended our meal and we left the restaurant with Shane, as Rodney was not feeling 100% and he needed to rest for while. We visit together the church, some rest of and old house, the lighthouse and we took some pictures of cars and the beautiful Spanish and Portuguese houses from around 17 hundred.
The lighthouse is always hard to visit as the stairs are really narrow. I was wondering how a big guy as Shane could make it through that small place. But he did it great!
The best thing to do there is to take panoramic pics of Colonia. Shane and I could saw Buenos Aires from the top of the lighthouse and Rodney relaxing in a sofa, in the garden of the restaurant.
After the lighthouse we look for Rodney and we were almost finishing the tour. We took more pics in the sightseeing street and in the "Porton" of the old city.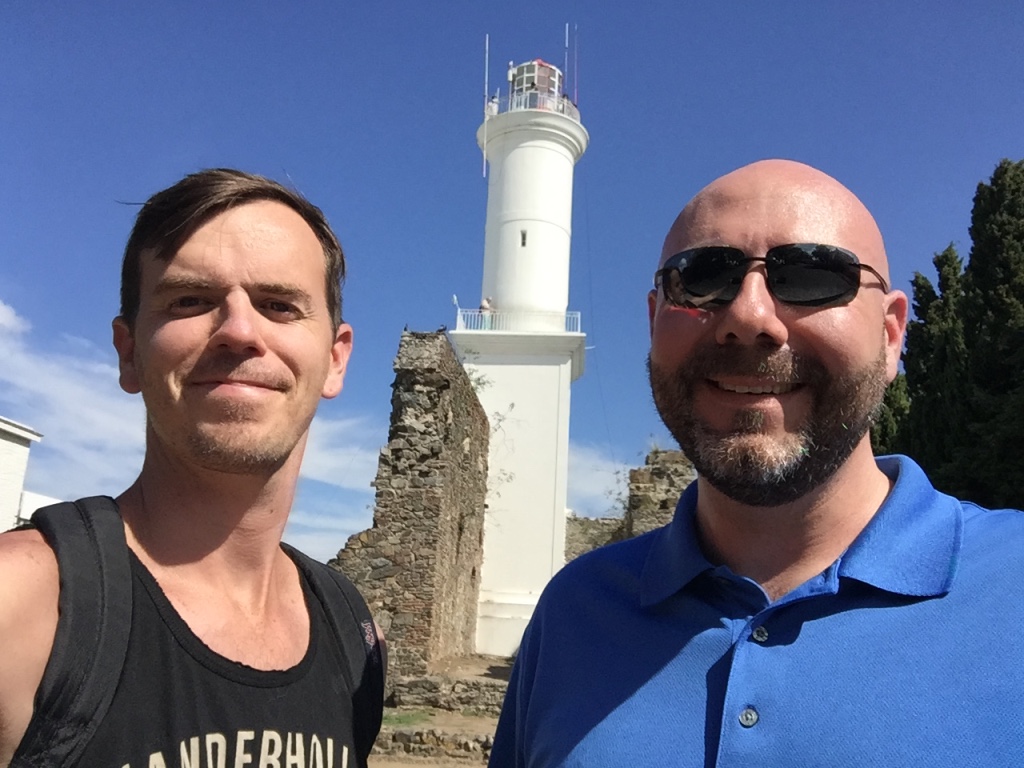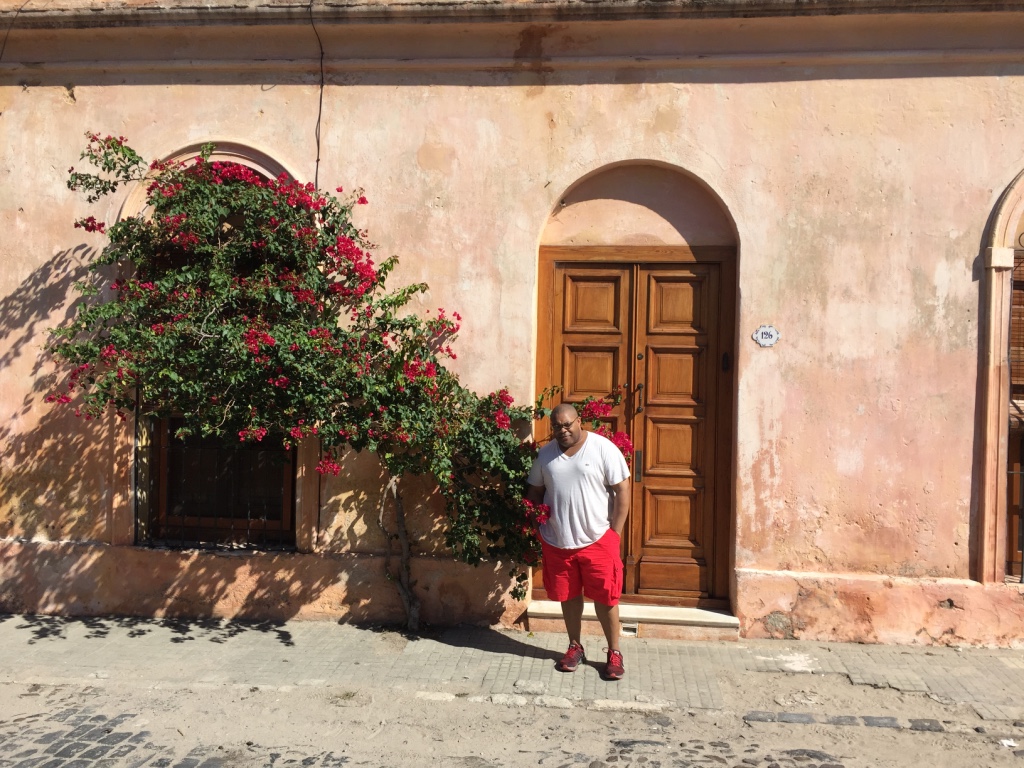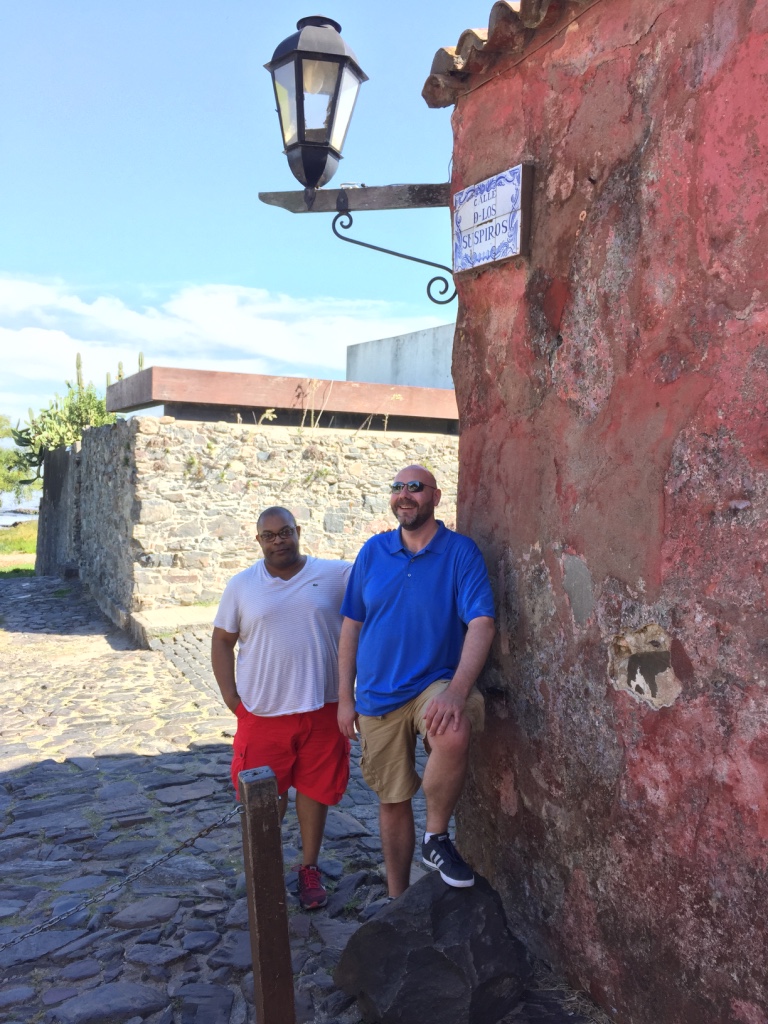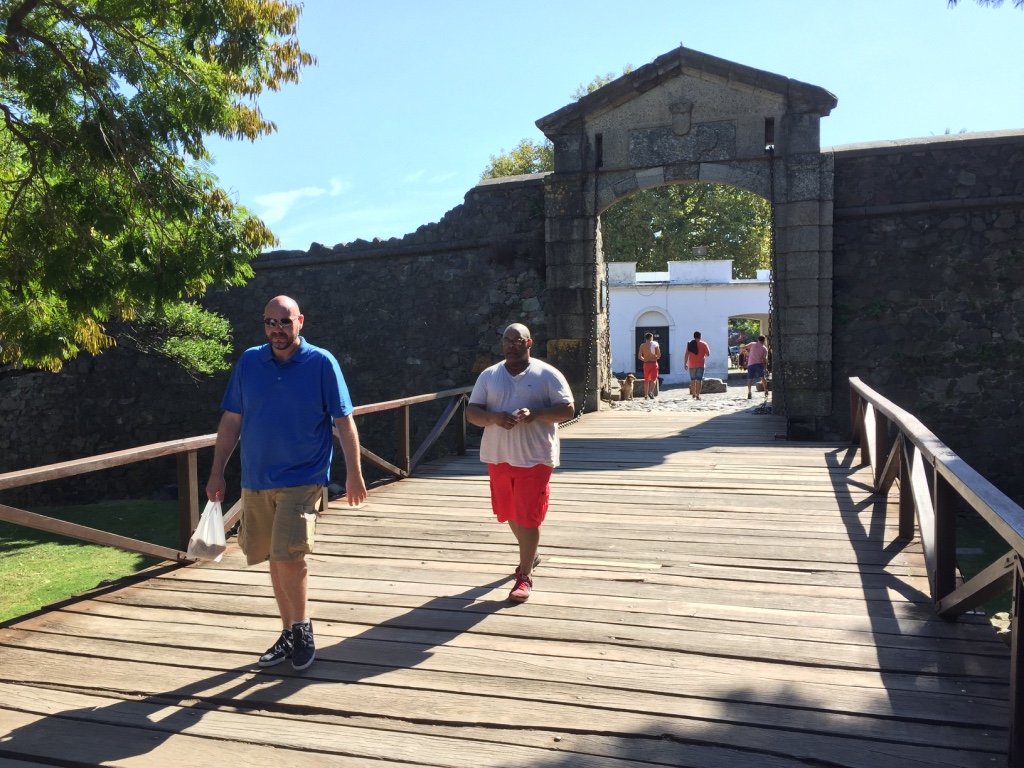 We walked all the way through the port till we arrived, we did the customs and finally we got inside of the ship after some waiting.
As soon as we reached Buenos Aires, we took a taxi and I dropped Shane and Rodney in the hotel. The day was over but was already 7 pm and we started at 6:30 AM. Long, fantastic and awesome day together! Thank you guys for sharing the day with me! Was a pleasure to meet you and for sure this is a starting of a new friendship!
By the way, Shane want to be a father! For that project he need some financial support. If you like to  help him fulfill  his dream, this is the link to the fund raising and the post Shane wrote about the day together.
 Again, I want to thank you guys for sharing an awesome day with me! It was 100% beautiful.
Here you can see some panoramic photos…