Buenos Aires Secrets 
A Fantastic Day in Buenos Aires
Today I have a wonderful day with Hurly, Dorothy, Geoff and Brian from Canada. 🇨🇦
We went to see the palaces that are from San Martin Square to recoleta, and finally Palermo Gardens. What a day! Just for you to know me this is me: Sebastian (click in my name to know more about me)
Today is 30° celcius and we have a warm day. The sun is shinning more than ever!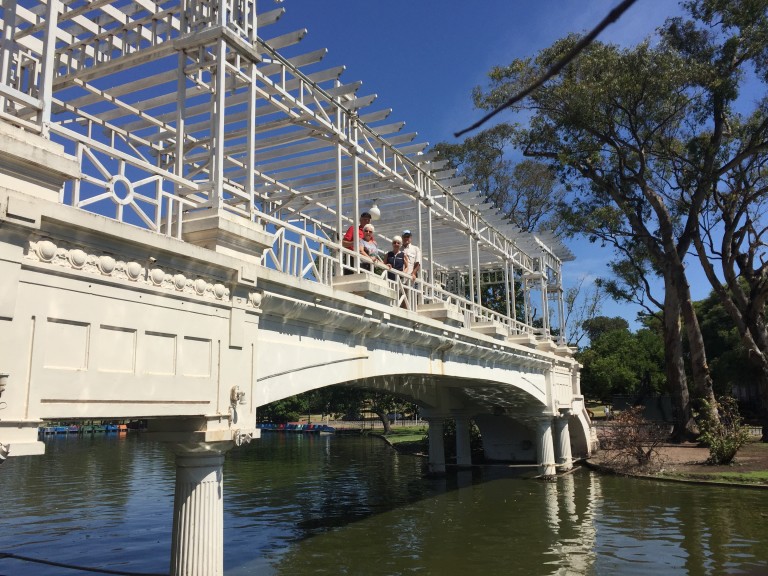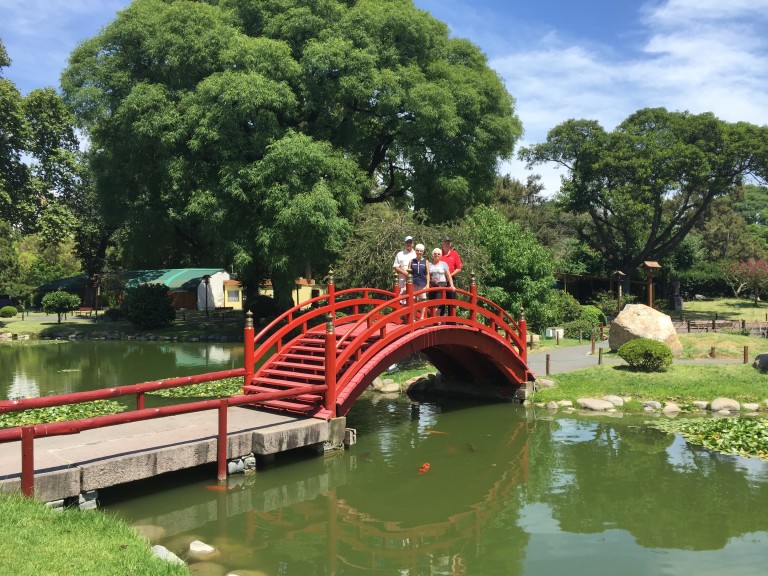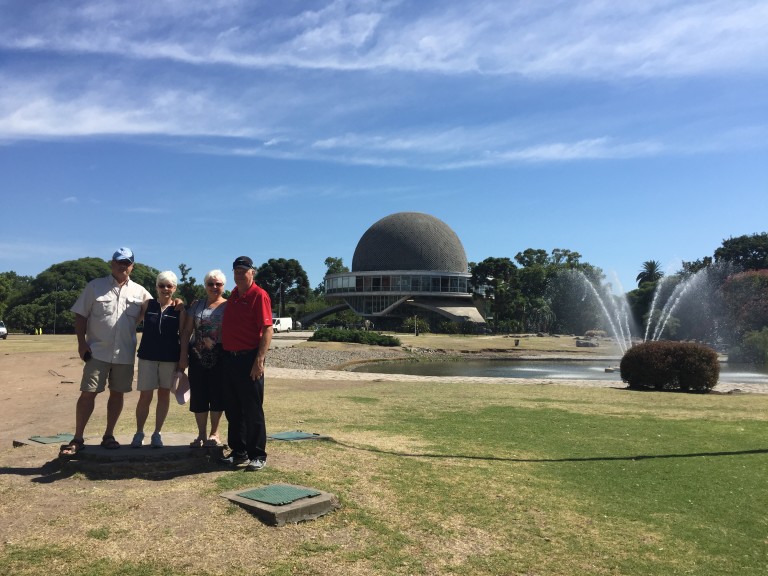 We start the tour going from the Obelisk though Avenue Corrientes to Florida Street. In Florida street I told everyone the story of our national anthem and some secrets of it.
From there we walk to San Martin Square, a few blocks from were we where.
As we walk to square we saw the beautiful building of the Navy of Argentina, the plaza hotel, the Basilica of Santisimo Sacramento (the church on the back of the Kavanagh Building) and the Kavanagh, the egg, the British Tower (now call Monumental Tower), the Malvinas Memorial, the San Martin Monument and the Palace Paz and San Martin Palace.
As the day was hot we decided to continue the tour by Van.
Our driver was Gabriel, he was nice and correct and very educated.
Geoff was really motivated to see palermo garden as he probably want to come back next year at February of 2017. He was looking for a place to stay next year! PLEASE COME BACK, WE MUST DRINK WINE AND DINNER TOGETHER! (I will be waiting for you with open arms).
We passed through Figueroa Alcorta Avenue till Bosques de Palermo. There, I told them the story of Urquiza and Rosas, and we took some pictures of the planetarium.
Then, we went to see the Rose Garden or Rosedal, a place where you can admire the Andaluz patio, the walk of the poets and 18000 roses of diferent types.
We finish in the visit of the rose garden in the greek Bridge. We drove till one of my favourite places (as there are many of them) "The monumental Stadium". That's where my team "River Plate" plays almost every Sunday. We continue visiting  the River Plate and we saw the Fishing Club next to the north coast. As the day was really warm  we needed to buy water. And I though: Everybody must try choripan! So I asked Gabriel to stop near the planetarium for water and CHORIPAN,we were thirsty and a little bit hungry! After that we went to see the Japanese garden and the time was already gone! I have to take this fantastic group back to the hotel as they where leaving to their homes.
 Thank Hurly, Dorothy, Geoff and Brian. You are an awesome group of people! 😜 You are always smiling. You were always open to listen any of my (crazy?) suggestions! I had a perfect day with you.
You know that I really love this job and its get better if you do it for such a wonderfull people.
Here are you can see some pictures of our day.
Thank you again! And I really would like to see you soon in our country! I hope you enjoyed your days with me in the city!
Feel free to writte me as much as you like!