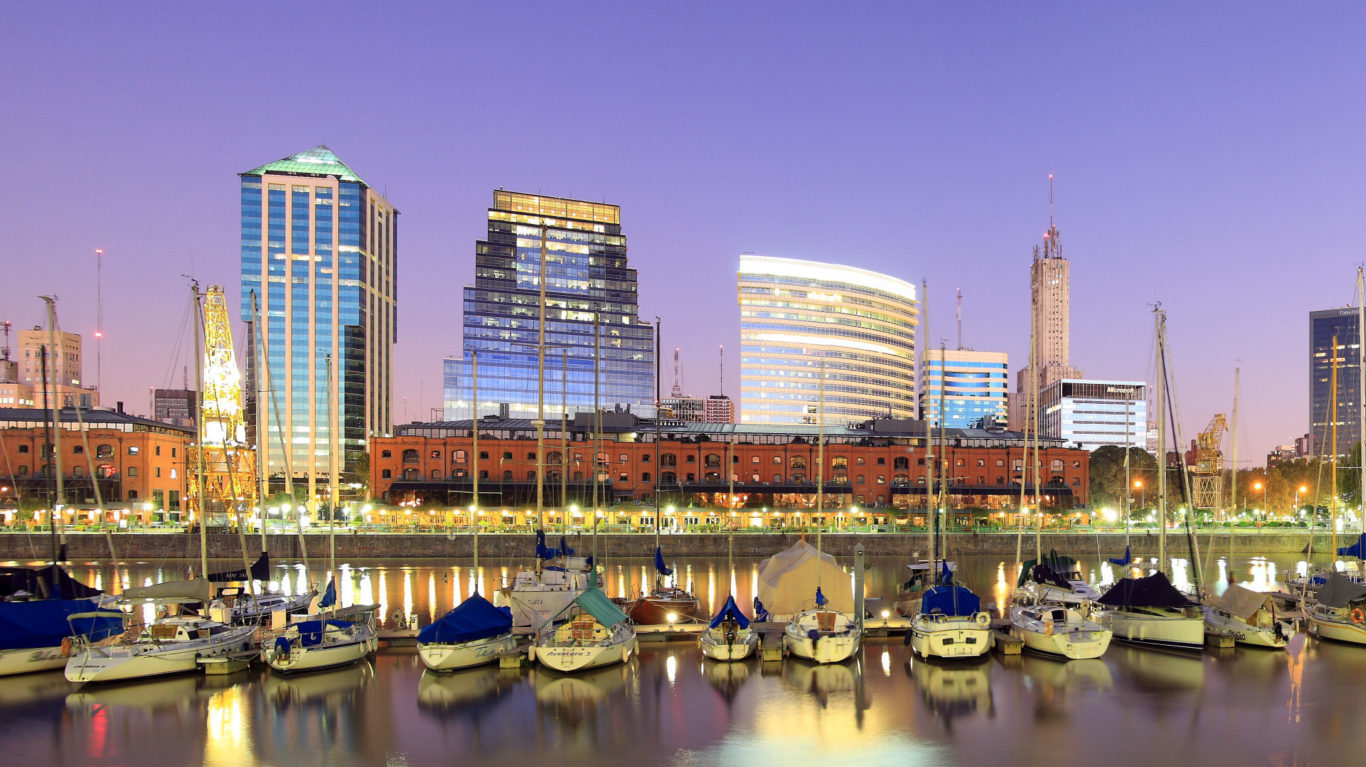 What to do in Buenos Aires – by neighborhood.
Hi, you probably arrived to this site just wondering what to do in Buenos Aires. Probably you are thinking about traveling to Argentina and Buenos Aires or you already have your tickets. If you are interested to know more about BA this is the post you should read. I am a tour guide of the city and I will put all my experience to help you explore and have the best experience of all in Buenos Aires.
Buenos Aires is a super huge city, no kidding! and there is a lot to see and do. You could see one area in one day but only if you skip museums or interesting "inside building visits or tours".
There are two reasons why I do this post. First of all, because I know that writing this post I help all the tourist that visit my country (and that for me is already a big honor as I want you to feel our friendly welcome). I love this job, and I love to help you to discover and have fun during your holidays. Second, because also helping you, I can give you an approach of what I do in my tours around Buenos Aires. Then, probably, you would be interested in having an expert at your side, to tell you stories of Buenos Aires (wich are a lot of them) while you only have to enjoy the views and relax (without a book or a travel guide). In any case this post will help you and thats enough for me.
What things you should see and do in Buenos Aires? read the quick guide with places that I put them in a strategical order. I will add more links in the future that will send you to other posts with more information and details about the neighborhoods and places.
Are you ready? here we go… You are already traveling! Welcome to Buenos Aires.
 Montserrat (May Square) & San Nicolas Neighborhood (going north)
The name of San Nicolas comes from the old church that was located in where now is the obelisk in nine of July Avenue. This place is essential to understand the past of the city (and country). From the foundation of Buenos Aires (year 1580) till now the neighborhood explains all the history. May Square is our first square of the city wich it contains our first national monument. Past, present and Future of our country is what the May Square represents. The Pink House where the president works, the "Cabildo" where our Nation proclaim the independence. The Mausoleum of our National Hero San Jose de San Martin (probably the most important man of the history of South America with Simon Bolivar). All those reason makes indispensable to visit this place. The highlights are here in the list (in the future I will link place by place so you can open and see the story and why I think is so important to see them:
MAY SQUARE &

PYRAMID OF MAY

(PLAN A VISIT DURING THE DAY & SEE IT AT NIGHT TOO)

PINK HOUSE

(GET INSIDE)
CABILDO
CATHEDRAL OF BUENOS AIRES (GET INSIDE)
MAUSOLEUM OF GENERAL SAN MARTIN
BELGRANO MONUMENT
NATIONAL BANK (QUICK LOOK INSIDE)
NINE OF JULY AVENUE & THE OBELISK OF BUENOS AIRES
 CULTURAL CENTER KISCHNER (GET INSIDE)
MINISTER OF ECONOMY AND MINISTER OF DEFENSE
BICENTENARIUM MUSEUM (GET INSIDE)
 THEATRE COLON (THERE ARE TOUR EVERY HOUR, BUT I RECOMMEND TO BUY THE CHEAPEST TICKETS OF ANY SHOW AND ENJOY)
SINAGOGA DE LA CONGREGACION ISRAELITA ARGENTINA
PALACE OF TRIBUNALES
WALK AVENUE CORRIENTES & THE THEATERS
WALK FLORIDA STREET
VISIT GALLERIAS PACIFICO & THE MURALS (GET INSIDE)
VISIT TORTONI COFFE SHOP (RELAX INSIDE)


The name of Montserrat derivates from the Virgen Montserrat and an old church dedicated to that virgen. Located at the south of the city, this are the two oldest neighborhoods of Buenos Aires and maintains now a days their fantastic architecture with buildings from the XVIII century. In Montserrat you can find the oldest church of Buenos Aires, the oldest pharmacy and many beautiful colonial houses. You can also walk the street Defense and find Mausoleum of Juan Manuel Belgrano. Many stories can be told here in this two neighborhoods: The yellow fever, the slavery, the english invasions, our declaration of independence and much more. The highlights are:
MANZANA DE LAS LUCES
NATIONAL SCHOOL OF BUENOS AIRES (ESCUELA NACIONAL BUENOS AIRES)
PALACIO RAGGIO
DEFENCE STREET.
ALTOS DE ELORRIAGA (OLDEST TWO FLOOR HOUSE)
BASILIC OF SAN FRANCISCO
CHURCH OF SAN IGNACIO DE LOYOLA
CONVENT OF SANTO DOMINGO & MAUSOLEUM OF GENERAL BELGRANO
PHARMACY "LA ESTRELLA" (OLDEST PHARMACY)
THE MINIMAL HOUSE (SMALLEST HOUSE)
ZANJON DE GRANADOS (FROM THE VERY FIRST COLONY OF BUENOS AIRES 1536)
THE COMICS PATHS & STATUES
SAN TELMO MARKET (1898)
DORREGO SQUARE & THE ANTIQUE MARKET
DANISH CHURCH
SAN PEDRO TELMO CHURCH
EZEIZA HOUSE
ORTHODOX CHURCH
MACBA MUSEUM
LEZAMA PARK & LEZAMA MUSEUM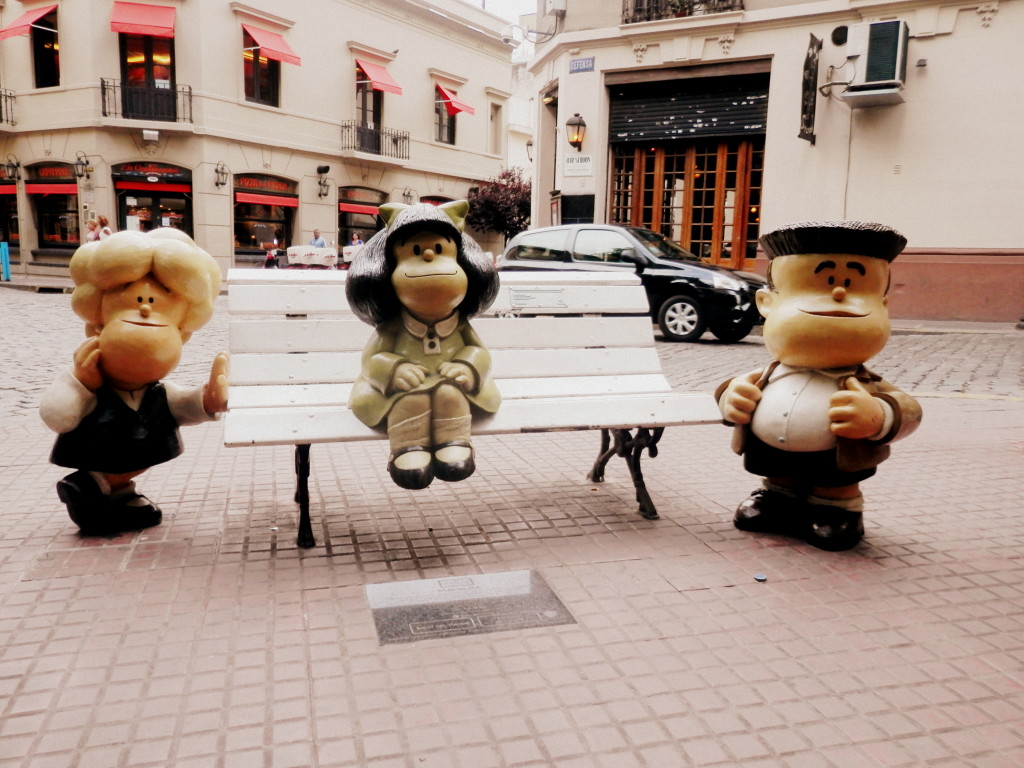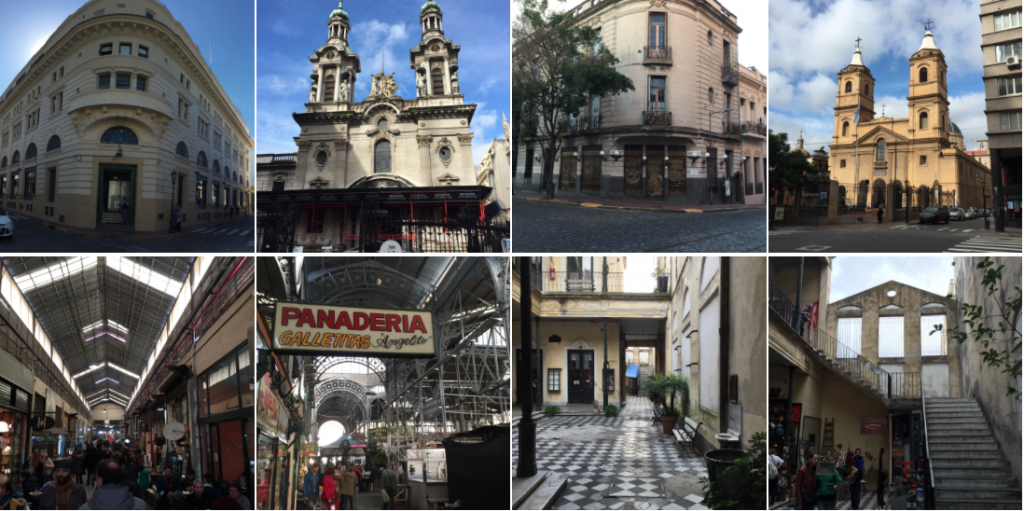 La Boca it was the old port of the city. It is believe that the very first foundation (1536) of the city was in La Boca. The port reflects the life of the immigrants. The genovese in 1900 immigrated to this area. Tye make the neighborhood grow and now it is one of the emblem of the city. Houses made with metal and wood, poor, colorful, beautiful and difficult. This is what represents La Boca. What to see there:
CONVENTILLOS (SEE AT LEAST 3 OF THEM)
CAMINITO
AVELLANEDA BRIDGE & THE PORT
LA BOMBONERA (SOCCER STADIUM)
BUY GIFTS FOR YOUR RELATIVES
ENJOY THE ART & BUY A PAINTING FOR A RIDICULOUS PRICE
EAT SOMETHING IN A RESTAURANT WITH A TANGO SHOW
THE FIREFIGHTERS SQUARE
FUNDACION PROA MUSEUM
USINA DEL ARTE MUSEUM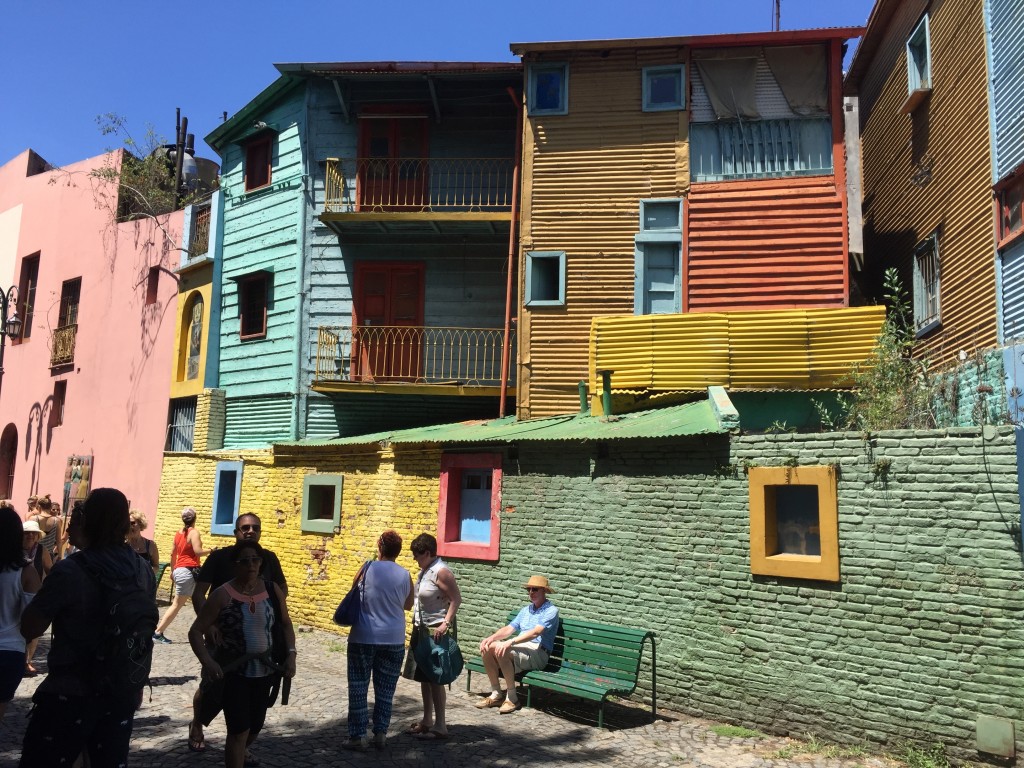 Recoleta Neighborhood
The name of the neighborhood comes from the recoletos catholic brotherhood. This brotherhood built the Pilar Church and had a farm there. Due the yellow fever, aristocratic families of Argentina move to this area.  What are the highlights:
WALK ALVEAR STREET & SEE PALACES (THERE ARE PLENTY OF THEM)
RECOLETA SQUARE
PILAR CHURCH (GET IN)
RECOLETA CEMETERY (GET IN)
FLORARIS GENERICA (GENERAL FLOWER)
LAW UNIVERSITY (GET IN)
ATENEO BOOKSHOP (GET IN)
INGENIERING UNIVERSITY
NATIONAL LIBRARY & EVITA MONUMENT
FRENCH SQUARE
NATIONAL MUSEUM
MUSEUM OF DECORATIVE ARTS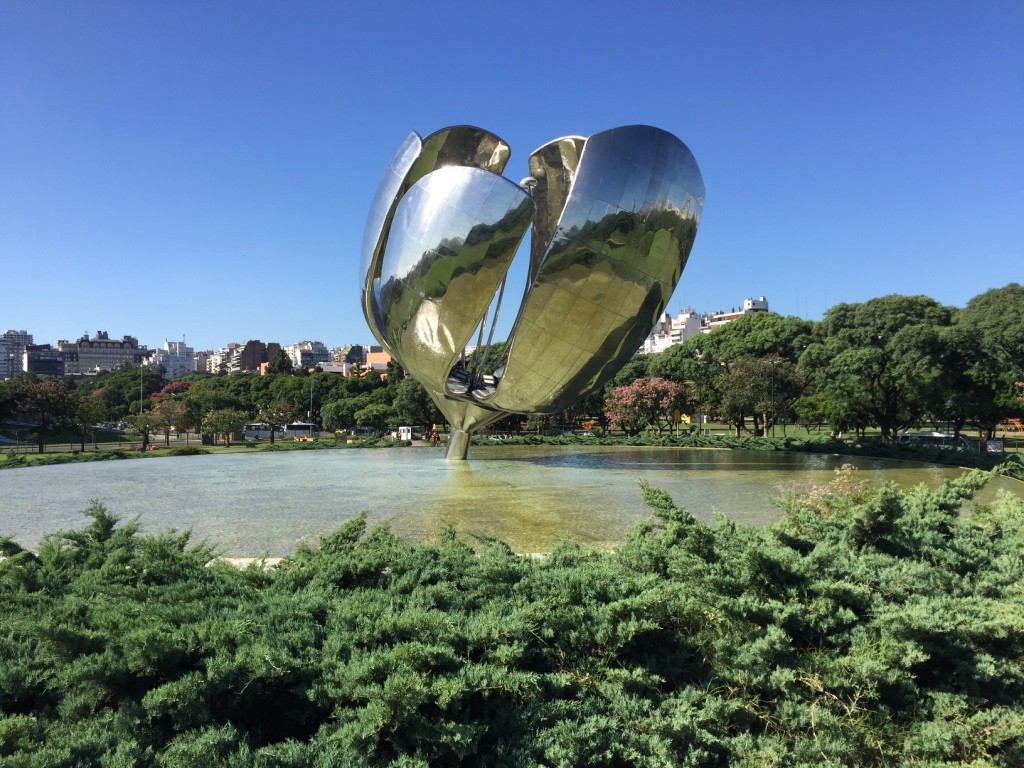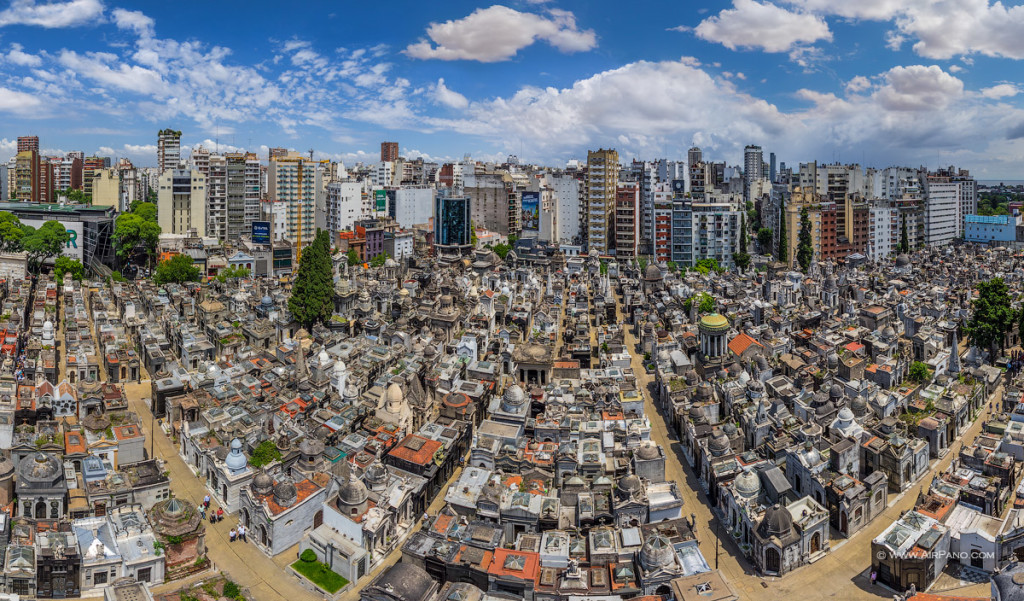 Palermo Neighborhood
Palermo is the biggest neighborhood in Buenos Aires. This huge area divides in many other nice and different areas. You can find in Palermo: Palermo Woods, the exquisite Palermo Chico, Canitas, Palermo Soho, Palermo Hollywood. What to see?:
What are the highlights:
IN PALERMO WOODS:
ROSEDAL GARDEN (Andaluz Patio – Poets passage – Roses – Greek Bridge)
JAPANESE GARDEN
BOTANICAL GARDEN
PLANETARIUM GALILEO GALILEI
JOCKEY CLUB
ECOPARK (EX ZOO)
FISHING CLUB
EVITA MUSEUM
MONUMENT OF THE SPANISH
IN PALERMO CHICO:
MALBA MUSEUM
CASA CAVIA (HAVE A MEAL)
IN CANITAS:
NIGHTLIFE & BARS
IN PALERMO SOHO:
PERFECT PLACE TO WALK – SHOP – GET LOST IN THE AREA – LOOK FOR THE PASSAGES AND ENJOY ALL THE URBAN ART
CORTAZAR SQUARE
ARMENIA SQUARE
IN PALERMO HOLLYWOOD:
DINNER IN THE RESTAURANTS YOU CAN FIND IN THE AREA.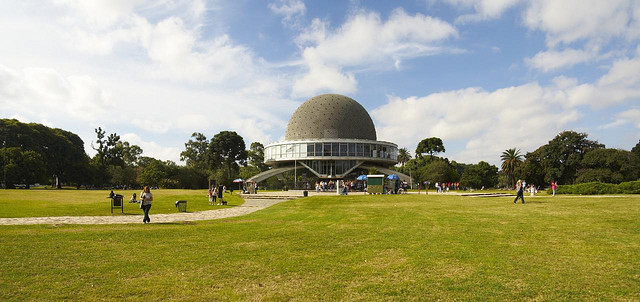 Puerto Madero Neighborhood
This area was suppose to be the big port of Buenos Aires in 1900, but due the small docks it was abandoned till 1990. Now this area represents the modernism of our City. Modern Architecture, 80 types of different restaurants, cinemas, gyms, is a secure and relax place to walk and enjoy the holidays.
What are the highlights:
WALK AT LEAST 2 OF THE DOCKS.
DINNER OR MEAL IN THE AREA.
WOMAN BRIDGE.
COSTANERA SUR (SOUTH COAST)
ECOLOGICAL RESERVE.
LAS NEREIDAS FOUNTAIN
SARMIENTO SHIP  (MUSEUM)
HOLLAND SQUARE
MUSEUM AMALITA FORTABAT